Our Partners
Komunitas Taufan is always eager to collaborate with other organizations and communities that has similar concerns with the condition of the child patients and families we work with.
If you're interested to explore collaboration opportunities, be it as joint programs, direct assistance for the patients and families, or to support the sustainability of the foundation, feel free to contact us.
Count Me In – Jakarta Globe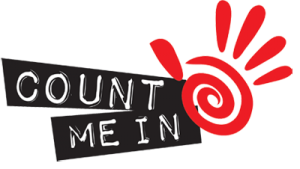 This CSR initiative of The Jakarta Globe aims to involve the general public to become volunteers and take part in charities like Komunitas Taufan. Count Me In played a big role in the birth of Komunitas Taufan and continues to support us through fundraising events.
Jakarta Movember
Movember is a campaign to increase awareness for men's health, especially on prostate cancer. In Jakarta, the Movember community auctioned the moustaches grown through November each year. Proceeds from the auction in 2013 and 2014 were donated for Komunitas Taufan.
Activity Partners